The City of Aliso Viejo (City) has started construction on its third wetlands project to naturally treat water runoff and improve water quality and restore natural habitat near a local creek.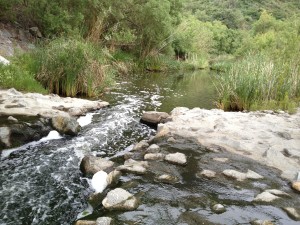 The Dairy Fork wetlands project will restore natural habitat near Aliso Creek and reduce pollutants by up to 99% in water runoff into the creek coming from 1,500 acres of residential and commercial areas within the cities of Aliso Viejo, Lake Forest, Laguna Hills, and Laguna Woods. The City previously built wetlands in 2005 and 2010 to improve water quality.
Read more on Dudek's blog.